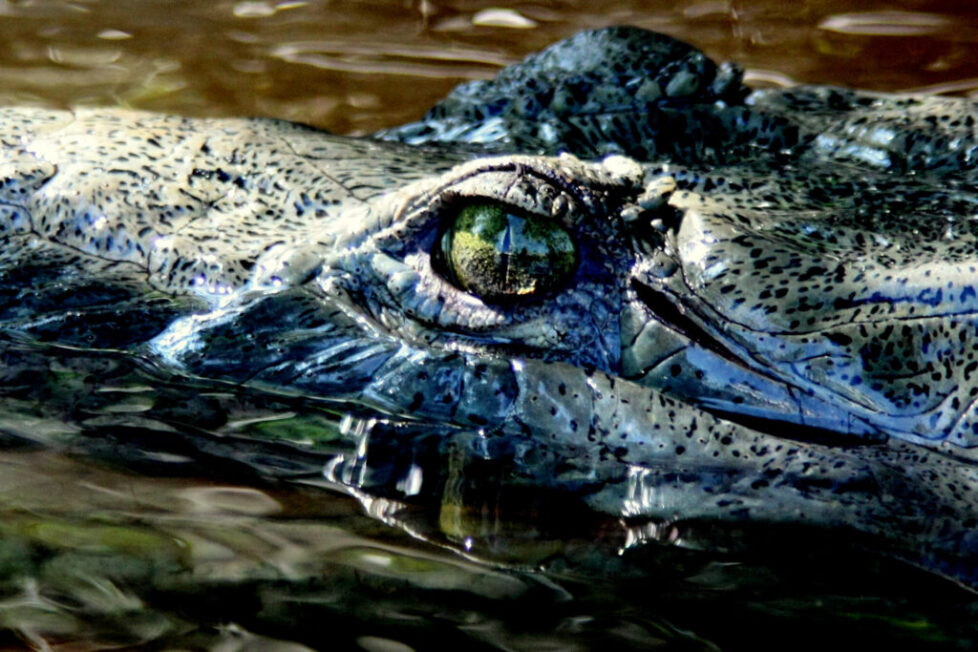 Trip Advisor Reviews of our Tours at Rio Lagartos Adventures
Flamingo And Nature Tours
Rio Lagartos Adventures – Amazing!
We enjoyed a great tour w Rio Lagartos Adven. Our guide, Andrea Nunez, was knowledgeable with the area and the wildlife. She took time to explain each sighting (birds, crocodile, raccoons). She knew photography was import to our group and took time to position us to get the best possible photos.
A wonderful experience….we will visit the area again and we will go on a tour with Rio Lagartos Adventures.
Read less
Date of experience: January 2022
Trip type: Traveled with friends
---
Boat trip on the lagoo
We had a wonderfull experience on our trip through the reserve. Our captain was Saul Monforte, he speaks English and knows a lot about the area and all the animals that live here. We spent 2 hours on the water and saw some crocodiles, a lot of birds and flamingos! Definitely would recommend doing this tour!
Read less
Date of experience: January 2022
Trip type: Traveled as a couple
---
Friends, Quests, & Food- This Is the Hospitality You are Looking For
My parents and I took a tour with Carlos for the second time. We've been to the Yucatan a few times now, and I can say without hesitation that Rio Lagartos Adventures is my favorite part of the whole trip. The staff- Diego, Andrea, Angel, Diego Jr., Saul, Victor, and Carlos (many other great staff there as well)- they treat us like family. All of the guides there are knowledgeable, friendly, safe, and reliable when booking any reservation and taking part of an excursion with them.
I'd recommend any of the tours. In the past I've been fishing with Diego and got to eat what we caught for lunch afterwards. Diego is funny and has the utmost respect for the reserve. It's very fun fishing with him. I've also gone on the sunset tour which, to this day, is the most stunning experience I've had. It's hauntingly beautiful being surrounded by pink flamingos on the quiet Gulf shores as an orange sunset reflects off the water- there's nothing like it. And of course, the nature tour is a lot of fun. Carlos has taken us on a tour a couple times. He is a phenomenal guide. His passion for reserve conservation and his eye for catching species of birds brings the experience to a whole new level of wonder and appreciation. In addition to all of the tours is an awesome restaurant called Ria Maya, also ran by Diego and his staff. The food that you eat there is about as fresh as it can get. The ceviche appetizer and snook (robalo) entree will have you wish to try the whole menu- it's really fantastic food, props to the chef(s) and the floor staff for exceptional service.
You would be doing yourself a disservice if you did not go to Rio Lagarotos Adventures, simple as that. If you decide to go, for years you will tell people of how much this experience has moved you. I'll be back there soon to visit.
Read less
Date of experience: February 2022
RadoW1 Waupaca Wisconsin
---
Great Yucatan Adventure!
Review of Rio Lagartos Adventures
Reviewed January 11, 2022
Recently, we had some friends from Texas visiting us here in Yucatan. They had originally planned to come two years ago or so and then Covid hit and they had to cancel. I had already booked and paid for the tour with Diego at Rio Lagartos Adventures. When I called to cancel, he said he would hold the trip for me to use at anytime in the future. Long story short, I called Diego and he agreed to honor the reservation, even after all of this time! No hidden fees or additional fees he promised. When we arrived at his restaurant, Diego's daughter Andrea(who speaks GREAT English) was waiting to take care of us. We had a beer and snack while she readied things for our sunset tour into the Rio. When it was time to go we realized that Andrea would be our guide. She was absolutely the BEST guide we have ever had. Her boat handling skills were phenomenal! Our friends are nature photographers and Andrea always positioned the boat perfectly for the pictures they wanted to take. Andrea knew the names, and information (including Mayan cultural information) about every bird or animal that we spotted and quickly whipped out her reference books to show us more information on them. Our friends photographed the pages and pictures in the books for future reference. We saw large flocks of flamingos, too many other birds to list, a racoon and a crocodile! The trip back to the restaurant going into the sunset was stunningly beautiful! Andrea was a warm and beautiful host. We so enjoyed the trip. A few days later, Diego sent us pictures that Andrea had taken of all of us enjoying the trip. All in all, the experience was fantastic! We've lived in Yucatan for about fifteen years now and have toured with Diego three times. They just keep getting better and better. I highly recommend Diego, Andrea and Rio Lagartos Adventures. You will not be disappointed!
Date of experience: December 2021
Steve E San Angelo Texas
---
Unforgettable and great Tour with Andrea
Review of Rio Lagartos Adventures
Reviewed November 5, 2021
We had a beautiful and unforgettable tour with our English speaking guide Andrea. Andrea showed us many different species of birds in the Rio Logartos and explained us the vegetation of the mangroves. We also saw a crocodile and flamingos. It was very impressive. You can tell that Andrea cares about nature and animals and she also treats them with respect on her tours. In addition, she took a lot of time for our questions and for photos. We were four people and we booked a 2 hour tour. The tour with mud bathing went a little longer and Andrea also took the time that we could enjoy the sunset on the Gulf of Mexico. After the tour we had dinner at the restaurant Riva Maya, where Andrea introduced us to her family. The food was very tasty and the people very hospitable. Rio Logartos Adventure and Riva Maya are a family run business with a lot of heart and soul. We felt very comfortable. Thank you Andrea for the unforgettable experience in Rio Logartos!
Date of experience: November 2021
Ask Pathfinder118729 about Rio Lagartos Adventures
louv577
---

Reviewed January 24, 2022 via mobile
Nature Lovers
The Nature Lovers Tours was great! Diego is very knowledgeable about his region and all the amazing species we had the chance to discover.
Would definitely recommend it.
Date of experience: January 2022
Ask louv577 about Rio Lagartos Adventures
Nature Lover's Tour/Photography
One on the best things we did on our Mexico trip
Review of Rio Lagartos Adventures
Reviewed October 20, 2019
My partner and I did a four hour private nature lovers tour with Andrea (the daughter of the company owner) as our guide and it was simply fantastic. We were most interested in birds and we got to see lots of different species, including flamingos. Andrea was incredibly knowledgable on the area and all it's different species.
It was obvious to us that Andrea really respected the natural environment, and did what she could to keep it pristine and thriving. This included being careful not to use the boat motor too close wildlife, not trying to lure wildlife out with food like we saw some other tour operators do, and also getting to see her rescue a stranded baby flamingo from crocodile waters. We highly recommend going with this tour company.
Date of experience: September 2019
Ask JetLagJai about Rio Lagartos Adventures
---
Trip Advisor review by
friesengerald
San Diego, California March 2018
Diego Nunez is special. I'm a bird photographer with over 2,000 photographed worldwide species. I was specifically targeting only about 35 species in the Yucatan. Some of those included were: Orange Oriole, Yucatan Jay, Flycatcher, Woodpecker, Bobwhite, Wren & Nightjar, Mexican Sheartail, King Vulture, Ocellated Turkey, Lesser Roadrunner, Rose-throated tanager, Turquoise-browed Motmot, Gray-crowned Yellowthroat, Black Catbird, Scrub Euphonia… Of my 35 specific targets Diego Nunez, by boat and by truck, got me to 27 of them. MOST IMPORTANTLY, OF THE 11 YUCATAN ENDEMIC SPECIES, I GOT 10, only missing the Yucatan Poorwill which we heard but didn't get the photo. Those percentages rank the highest of any guide I have ever used anywhere worldwide. He took my "need" list and took me to the bird. THANK YOU Diego!
When you spend a week with a guide, from sunup to sundown, and then add-on a couple of night shoots, there is a tendency for both the guide and you to become either bored and/or grumpy. Not so with Diego. He was as enthusiastic and driven on day 7 as he was on day 1. I truly enjoyed his joking companionship and cheerful demeanor. But when the target was in sight, his humor turned into a ravenous hunt for the best angle and lighting possible. Loved shooting with him. Diego's "ID by call" skills are only average, but his search and sight skills are fantastic. I'm a good spotter. He was better. And he's very adaptable to client need. If I wanted to linger an hour for a Calendar Cover image, no problem. If I wanted to shoot and move on, no problem.
Rooms not great but just fine for a working bird photographer. Tons of electric outlets in the room for battery charging, hard discs, computers, phone, et al… Liked the bed. Food okay. WIFI sporadic but the whole town is that way. We shot the mangroves from a boat a couple of days and 1 night. It was roomy, speedy, clean and comfortable – top notch for a photographer with tons of gear. And don't you love it when the driver immediately turns off the engine when you start shooting. Used both a new large luxury van and a new 4X4, 4 door pickup for dusk to dawn shooting. Both were excellent! Overall, I got much more than I expected. Highly recommended for serious bird photographers.
---
Birdwatching
Wonderful boat tour
Review of Rio Lagartos Adventures
Reviewed January 30, 2019 via mobile
We took an evening boat tour w Diego 's daughter. She did a great job. As birders, we were interested in much more than the flamingos. She put a lot of extra effort into working the mangrove edge helping us get good looks at the more secretive birds. She also gave us some great tips on other birding spots in the area. Much appreciated!!!
Date of experience: January 2019
Ask maritimus9 about Rio Lagartos Adventures
Sunrise birding tour
Review of Rio Lagartos Adventures
Reviewed January 22, 2022 via mobile
Sunrise birding boat tour was just perfect.
Diego knows all birds there and really willing to show them. Intended tour was for 3 hours, as we were so interested it was extended to almost 5 hours, no extra charge.
And nature is so nice there, plenty of birds
Highly recomended
Date of experience: January 2022
---
Yucatan Birding Tour
Review of Rio Lagartos Adventures
Four of us contacted Diego Nunez and asked him to move out of his usual comfort zone of half-day trips around Rio Lagartos, and to set up a longer birding tour that would give us a chance to see most of the endemic and many other bird species in the Yucatan.
Working from a Yucatan bird list that he sent us, we indicated the species we'd like to focus on, and Diego and Willy Canta put together a well-organized tour based on our list. It took us through much of the Yucatan Peninsula and gave us excellent chances on some very good birds.
During the course of our 10-day trip we saw nearly 250 species from 57 families, with new life-bird counts ranging between 39 and 100 for members of our group. We saw most of the birds we'd hoped to see on this trip, including some rare and difficult ones, plus 10-12 new subspecies of birds we'd seen before.
Highlights included 2 male Great Curassows, Ocellated Turkey, Black-throated Bobwhite, a Boat-billed Heron rookery, Ruddy Crake, Pheasant Cuckoo, Lesser Roadrunner, Yucatan Nightjar, 8 hummingbird species new to us all, Royal and Yucatan Flycatchers, Gray-collared and Rose-throated Becards, Yucatan and Cozumel Vireos, Yucatan Jay, Yucatan Wren, Black Catbird, Rose-throated Tanager, Blue Bunting and 8 species of oriole.
Starting at Diego's place in Rio Lagartos, we spent two or three nights in each of several hotels around the Yucatan Peninsula and on the island of Cozumel. As should be expected in relatively remote areas, the hotels were basic, but were clean and comfortable, and all rooms had private bathrooms. We had hot water in all hotels but the first one. Our pursuit of birds took us to several parks and reserves, and we particularly enjoyed the opportunity to visit some of the ancient Mayan ruins.
The first 3 days we were guided by Diego; Willy took over as guide when we left the Rio Lagartos area. Both were very good guides, with excellent English skills, and both were accommodating and pleasant traveling companions. Our days with each man extended from dawn to dusk or later; the drives from one location to another changed the pace and let us take breaks from birding. We used a rental vehicle from Cancun as a considerably less-expensive alternative to Diego's vehicle.
Aside from these downsides, the tour was great – well-organized and interesting, and most importantly we all saw birds we'd long hoped to see.
Date of experience: March 2016
Ask bbo834 about Rio Lagartos Adventures
1 Thank bbo834 Tucson
Birding at its Best!
Review of Rio Lagartos Adventures
Reviewed April 12, 2017 via mobile
My husband, sister and I drove up from Puerto Morelos to the town of Rio Lagartos. Be vigilant driving through Tizimin-everyone gets lost due to poor signage and one-way streets. Stayed one night at Ria Maya hotel that is owned by Diego Nuñez who runs Rio Lagartos Adventures. The three of us took the four hour boat tour out onto the lagoon to go birding. The shorebirds are abundant, and we saw spoonbills, flamingos, herons, egrets, and even a few crocodiles. Diego's family runs a very efficient operation. His three new hotel rooms are clean and comfortable
and ver affordable. We also did a land bird tour early our second day. The birds on land are not as plentiful as in the mangrove, but we did see oriole's, cardinals, hummingbirds, hawks and nightingales. Be patient if you try to book by email. Diego is a busy guy and does not reply quickly. But my patience was rewarded with a great birding trip.