"Ria Maya" Lodge and Restaurant
On the Waterfront in Rio Lagartos,Yucatan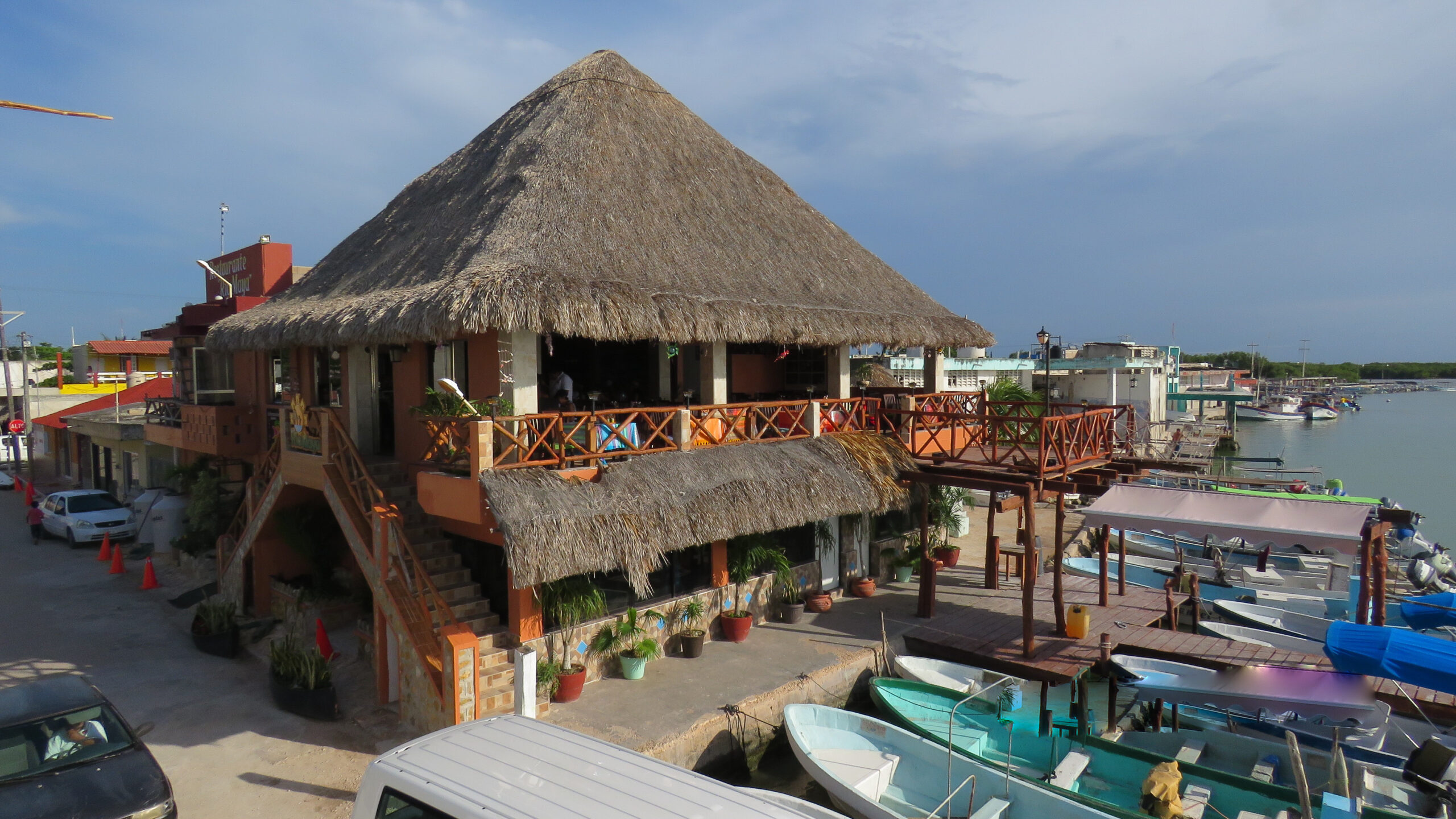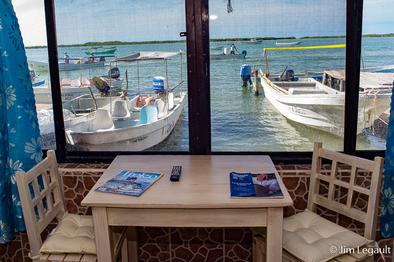 All 3 of the rooms at Ria Maya Lodge have a view of the harbor and are just feet from the water. (All with two double beds) .All other rooms in Rio Lagartos have a road and traffic in front. The rooms are modern with full bath and all amenities. Refrigerator,Cable TV and internet.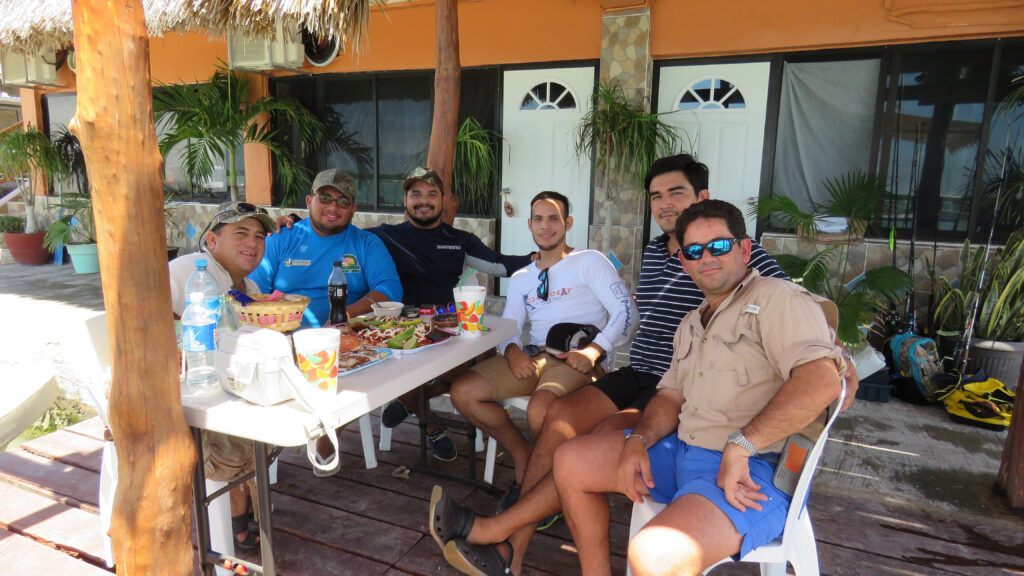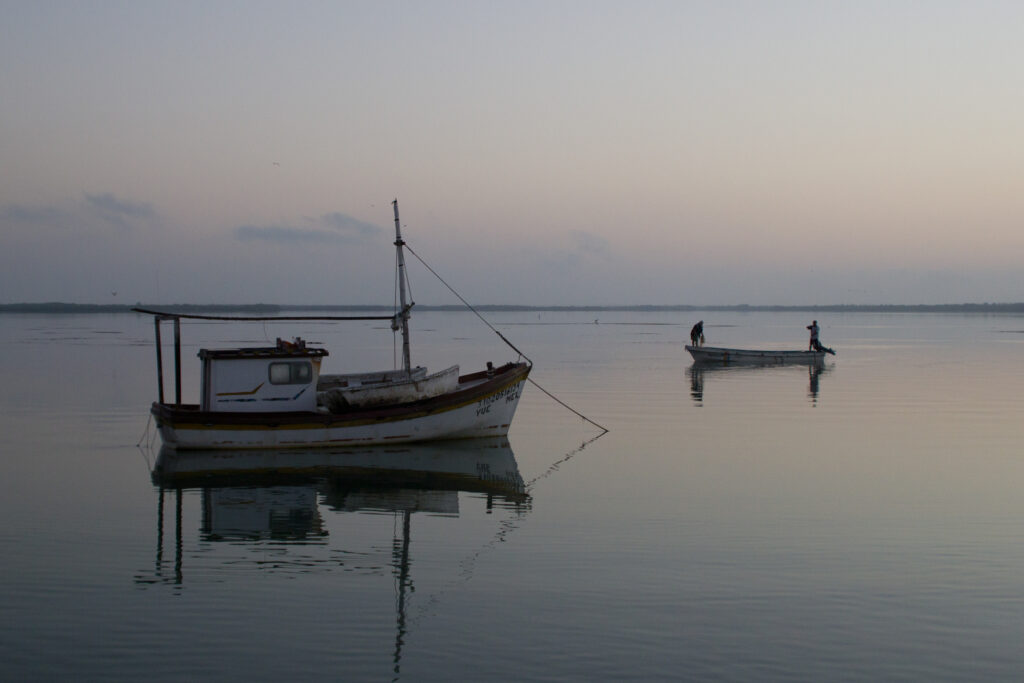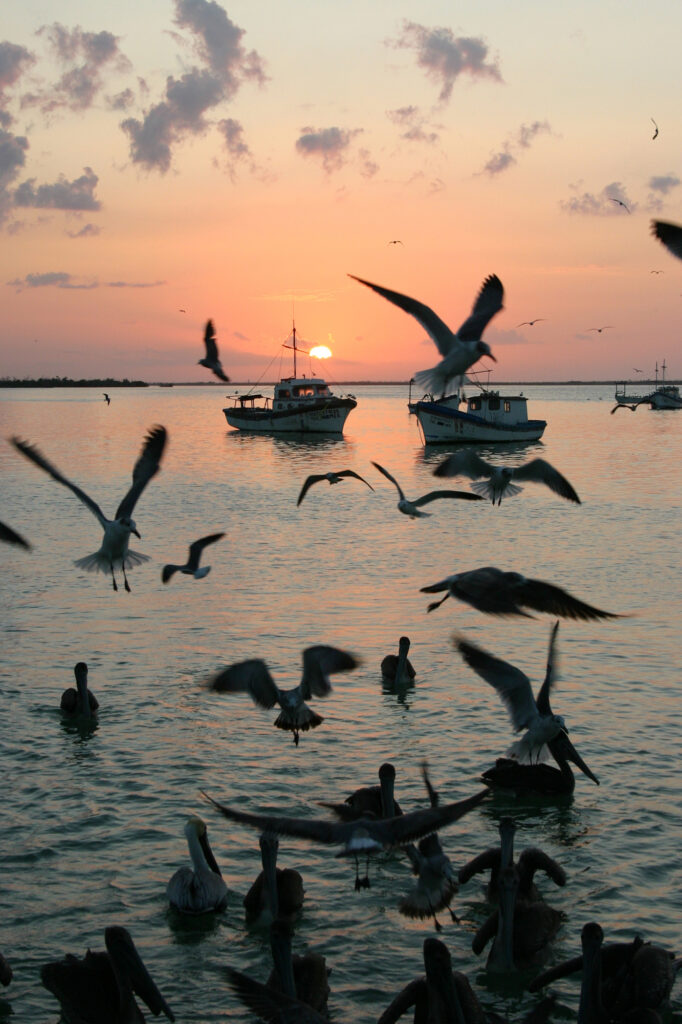 We also have a 3 bedroom apartment with full kitchen. Bedrooms each have a full bath. The apartment has a covered balcony. It was constructed in 2019. It is perfect for larger groups of birders or fishermen. It is just 100 meters from the water. It is the only apartment of its kind available in Rio Lagartos
Photos of the apartment soon!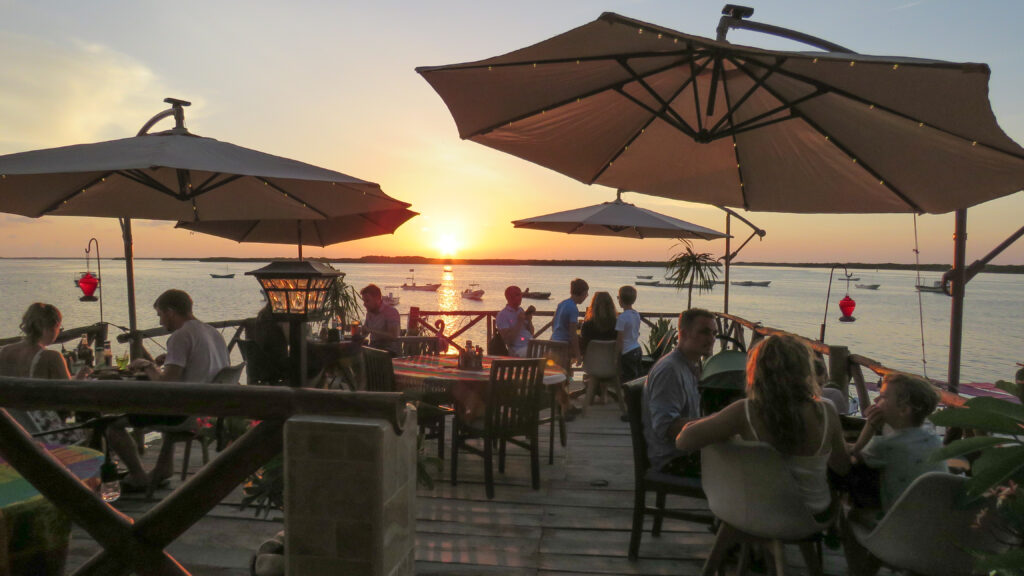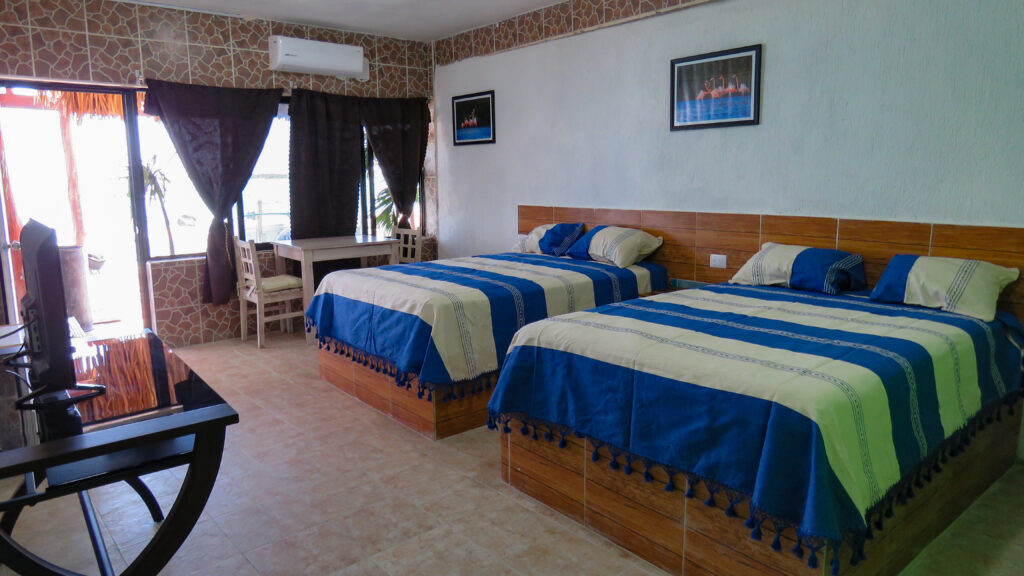 All rooms have two double beds